We are happy to indulge you with our gourmet breakfasts, which portray our love of excellent local produce, most of them organic. To reserve the day before
On reservation, we also offer picnic baskets and gourmet platters based on fresh seasonal products, a balanced French market cuisine using the sun-kissed local produce and allowing you to sample the true and preserved flavors of Provence. To reserve the day before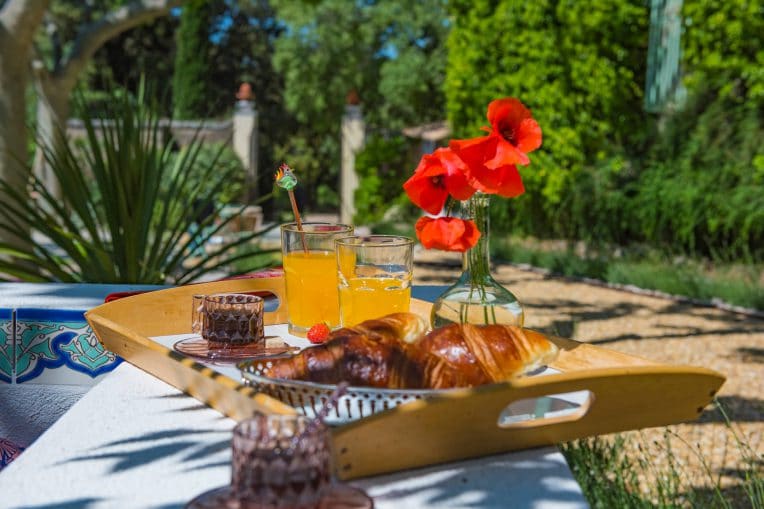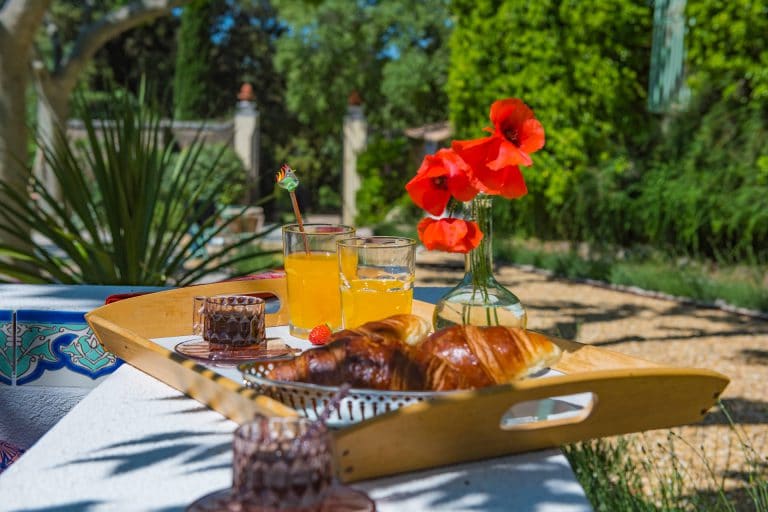 Gourmet breakfast
Every morning, from 8.30am until 10.30am, a copious sweet and savory breakfast made with fresh and local produce, will be served to you in the dining room or on the shaded terrace. Only for clients of B&B (maison  d'hôtes et chambres d'hôtes)
Picnic basket
For your strolls and excursions, we can prepare for you, on reservation, picnic baskets full of Provençal flavors made from fresh produce from our local producers. 25 euros per person.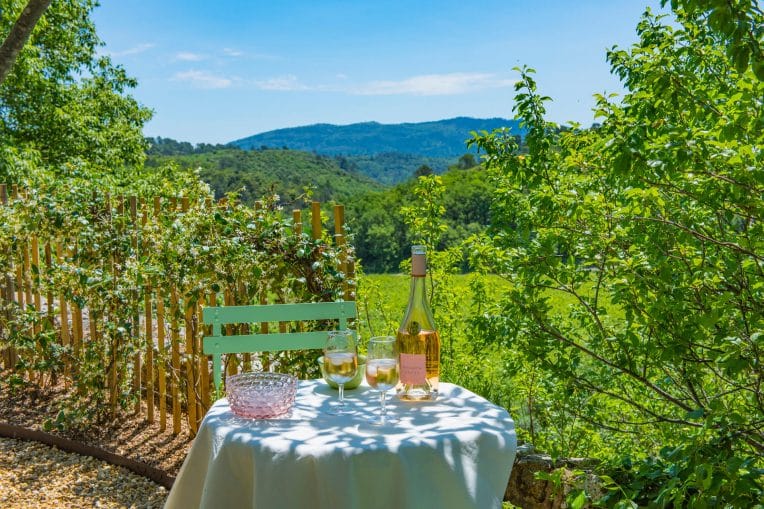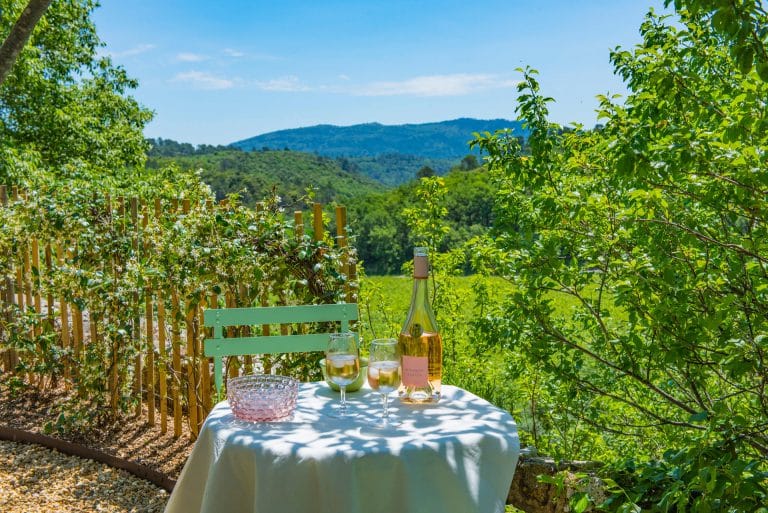 FAQ
How far is the nearest bar-restaurant?
The legendary bar-restaurant "Route 83" is located less than 2 kilometers from the Maison d'hôtes Bastide Saint-Estève.
You will find a large selection of beers from all around the world and… from Provence of course.
Where to find local wines and products?
La Bastide Saint-Estève , Guest house, is at the heart of Var region rich in quality products, wines, olive oils, honey, fruits and vegetables, goat cheeses found on local markets.
Does the house have a summer kitchen?
Yes, a Lacanche summer kitchen with piano allows you to organize your meals on the shaded terrace of the Bastide Saint-Estève, only for tenants of Maison de vacances location d'ete avec piscine (Holiday house rental)