Ideally located in the heart of Provence Verte, the Maison d'hôtes – B&B – Bastide Saint-Estève sits in a privileged and unspoilt location, allowing you to radiate in a multitude of directions in order to quickly access and discover the most landmark places of this beautiful region.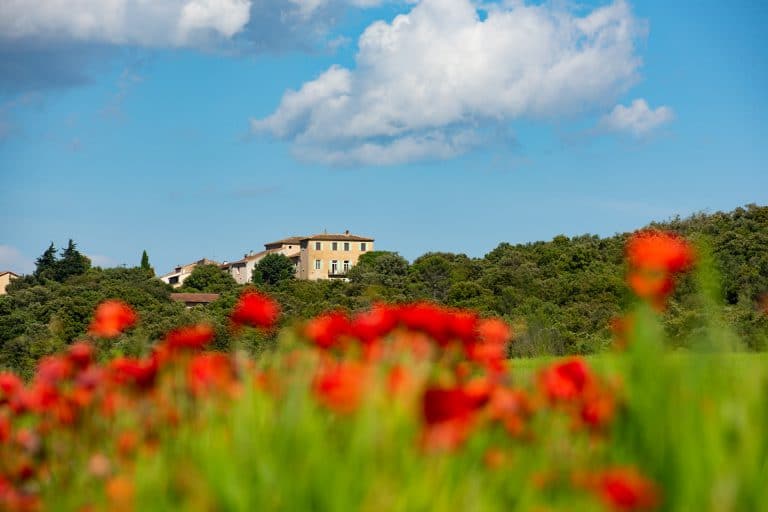 What to discover in Var and Provence
Less than 10 minutes: the village of 'Brue-Auriac' which preserves the largest dovecote in Europe; the perched village of 'Seillons-Source-d'Argens'; and the templar village of 'Bras' along the curves of the river Argens in the heart of the Provence Verte;
Less than 15 minutes: 'Saint-Maximin-la-Sainte-Baume' and its royal Basilica conserving the relics of Mary Magdalene in christianity's third most important tomb;
A little further in the direction of Cotignac is the picturesque village of Barjols with its 42 fountains and its yearly traditional Tripe Festival;
At less than 20 minutes: The national parks of the 'Sainte-Baume' mountain and the Sainte-Victoire mountain;
25 minutes away: 'Aix-en-Provence' with its fountains, museums and art galleries; and also 'l'Abbaye du Thoronet' one of three Cistercian abbeys in Provence and the best example of the spirit of the Cisterian order; and finally the picturesque village of 'Cotignac' and its famous cave houses.
Rejoining the Mediterranean Sea to the south: 'Cassis with its Calanques (Fjords) is 35 minutes away and 'Bormes-les-Mimosas' 45 minutes away
To the north 45 minutes away: The charming village 'Moustiers-Ste-Mairie' with its pottery; the 'Sainte-Croix' lake for all water-sports and the famous 'Gorges de Verdon'.
Further afield: MuCEM (Museum of European and Mediterranean Civilisations) in Marseille – 45 minutes
Whilst Cannes – Nice – Avignon – Arles are less than 1 1/2 hours away
FAQ
Which city to visit in Provence?
Aix-en-Provence, Arles, Avignon, Saint-Maximin-la-Sainte-Beaume, Marseille, Cannes, Antibes, Nice
And after being back from a nice trip in Provence, why not to jumpto the fresh swimming pool – piscine ?
Green Provence, on earth of Var department, owes its name to the fact that this region retains a very high density of forests with vegetation consisting essentially of pine and holm oak.
What to bring back from Provence?
Marseille soap, olive oil, lavender essence, Provence wines …